TUTORIAL: Advanced Photonic Technologies for Future Mobile Communications and Imaging

Pham Tien Dat, Atsushi Kanno, and Toshimasa Umezawa
National Institute of Information and Communications Technology, Japan
High-speed metro and access networks are indispensable to provide broadband services, especially bandwidth-hungry services and future 5G mobile networks to end users. Advanced wireline and wireless network solutions with ultra-high capacity, low transmission delay, high energy efficiency, and low cost should be developed to support a wide range of applications and requirements in future mobile networks. A convergence of wireline and wireless networks should also be considered to simplify the network configuration, management, and to realize new features and functions. Advanced photonic-based transmission systems are thus of critical importance to facilitate future mobile and wireless communications. In addition, high-performance imaging would play an important role to enhance safety and security of public infrastructure including airports, railways, etc. High-resolution radars can be constructed using frequency in the millimeter-wave and terahertz-wave bands where wide radio frequency resource is available. To cover a wide coverage range, a combination of radio and optical technologies via radio-over-fiber technology would be very useful to distribute and collect radio-wave information. This tutorial will present technical challenges and enabling system/device technologies for future mobile transport networks, including mobile backhaul and fronthaul, and photonic-based millimeter-wave and terahertz-wave radar systems and related technologies for applications to public services, disaster recovery, etc.
Tutorial duration: 1.5 hours
Tutorial outline:
Challenges of future mobile transport networks
Photonics based solutions for future mobile fronthaul/backhaul systems
Photonic-based linear-cell millimeter-wave systems for moving objects
High-speed wireless communication and high-precision radar/imaging using advanced photonic technologies
Advanced photonic device technologies for high-speed communications and wireline-wireless convergence.
Biography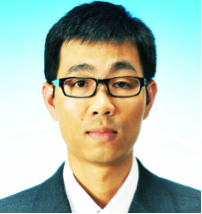 Pham Tien Dat received the B.Eng. (Hons.) degree in electronics and telecommunication engineering from Posts and Telecommunications Institute of Technology, Vietnam, in 2003, and the M.Sc. and Ph.D. degrees in science of global information and telecommunication studies from Waseda University, Japan, in 2008 and 2011, respectively. He worked as a Researcher at Research Institute of Posts and Telecommunications, Vietnam from 2003 to 2006. In 2011, he joined the National Institute of Information and Communications Technology, Japan. His research interests are in the field of microwave/millimeter-wave photonics, radio over fiber and optical wireless systems.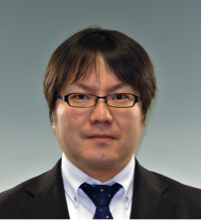 Atsushi Kanno received B.S., M.S., and Ph.D. degree in science from the University of Tsukuba, Japan, in 1999, 2001, and 2005, respectively. In 2005, he was with the Venture Business Laboratory of the Institute of Science and Engineering, University of Tsukuba, where he was engaged in research on electron spin dynamics in semiconductor quantum dot structures using the optical-polarization-sensitive Kerr effect measurement technique. In 2006, he joined the National Institute of Information and Communications Technology Japan. He is working on microwave/millimeter-wave/terahertz photonics for communication and imaging and ultrafast optical communication systems. He is a member of the Institute of Electronics, Information and Communication Engineers (IEICE), the Japan Society of Applied Physics (JSAP), and the Institute of Electrical and Electronic Engineers (IEEE).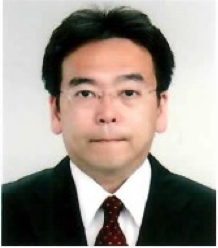 Toshimasa Umezawa received B.E. and M.E. degrees in electronics from Nagaoka University, Niigata, Japan, in 1984 and 1986, respectively. From 1987 to 2011, he worked for the Yokogawa Electric Corporation; he was with the Central Research Laboratory and with the Photonics Business Department. In 1992, he was a visiting scholar in the Department of Applied Physics, Stanford University, and he received a Ph.D. degree in electronics from Tokyo University, Tokyo, Japan, in 1995, where he was engaged in research on superconductor devices, photonics devices, and their applications. In 2011, he joined the National Institute of Information and Communications Technology (NICT), Tokyo, Japan. His current research interests are E/O devices and photonic integrated circuits and millimeter-wave photonics.