The Conference Venue is the
Ta Quang Buu library building
located in the main campus of
Hanoi University of Science and Technology (HUST)
. HUST's address is No. 1, Dai Co Viet rd in Hanoi's downtown.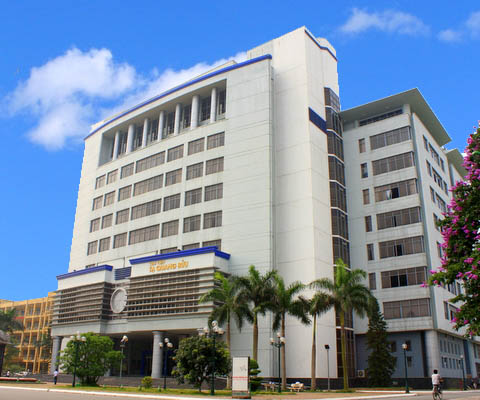 Here are some instructions for you to get to the Conference Venue:
By plane: The Noi Bai International Airport (HAN) is located 35 km (45-60 minutes) north of the city.
Taxis to downtown Hanoi.: Noi Bai Taxi stand right outside the exit offers a fixed fare around 350,000 VND (16 USD) to Hanoi downtown. You can ask the taxi driver to take you directly to your hotel or the Conference Venue. An extra cost might be charged if your hotel is located outside the downtown.
Shuttle-buses from the airport to Hanoi stop at the Vietnam Airlines Office on 1 Quang Trung right in the downtown. Tickets are sold in the building in front of which the minibuses park, or you can give the fare directly to the driver. The cost is 50,000 VND (around 2 USD).
By train: The Hanoi Central Station (Ga Hang Co) is located in No. 120, Le Duan street, just 1.8 km from the Conference Venue.
Getting around in Hanoi: The downtown of Hanoi is relatively small. If you stay in the Old Quarter, you can walk to almost all interesting places of the city. To travel between your hotel and the Conference Venue or far places, for foreigners, the best choice is taxi. Here are the numbers of some taxi companies: Hanoi Taxi (+84 4 3853 5353); Taxi CP (+84 4 3826 2626); Mai Linh Taxi ( +84 4 3861 6161). Currently, the average cost per km is around 15,000 VND (~0.72 USD).
Note: On conference days, the conference's shuttle bus will transport participants between Zephyr Hotel to the Conference Venue (one round trip per day for all participants together).